The direct sales industry has been providing opportunities for people to supplement their income for decades. With the rise of social media, many direct sales companies have evolved into a popular business model known as social selling where brand ambassadors/affiliates/consultants take advantage of selling on social media.
In this comprehensive blog post, we will explore the exciting world of social selling, define what it is, and provide valuable tips on how to succeed. Whether you are a seasoned salesperson or just starting out, the direct sales industry offers the flexibility and rewards to help you make extra money. So join us as we delve into the world of social selling and take your first step towards financial success!
What is Social Selling?
But it's not just direct sales companies that use social selling! Even regular companies have jumped on the bandwagon by offering affiliate programs. This means you can earn a commission by sharing their products with your friends and followers.
Think about it – you probably have a lot of friends who are interested in similar products or brands as you. By becoming an affiliate or brand ambassador for these companies, you can earn a commission every time one of your friends makes a purchase through your unique affiliate link. It's a win-win situation! Your friends get access to great products and you earn some extra cash just by sharing your links with them.
So, if you're looking to earn some extra cash or just help your friends save money on their purchases, consider getting involved in social selling and finding a company with a program that fits your needs.
What are some Social Selling Platforms?
When it comes to social selling, there are a variety of platforms to choose from. Some popular options include LinkedIn, Pinterest, Twitter, Facebook, Instagram, and TikTok. Each platform has its own unique audience and features, so it's important to choose the one(s) that best fit your personal target market and business goals as well as being a platform you enjoy spending time on.
It's also worth considering if you want to use a dedicated social selling tool, like Penny or CinchShare, to manage your social media presence and streamline your social selling efforts. Ultimately, the right platform(s) for you will depend on your specific business needs and goals, so be sure to do your research and test out a few different options before committing to one.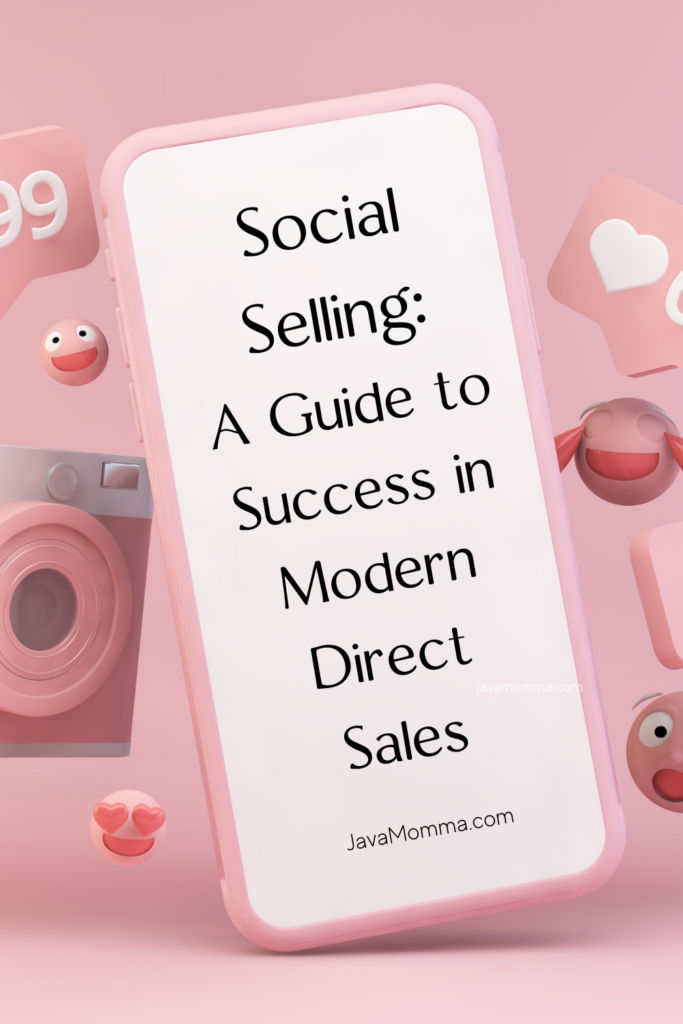 Benefits of Social Selling?
Social Media Users
As a social media user, you can benefit from social selling. By partnering with a product-based company, you can earn commission on sales made through your unique referral link or social media posts. You don't need a large following or a massive online presence to get started. All you need is a passion for the products you want to sell and the desire to share them with your friends and family.
Whether you're using your personal social media accounts or a dedicated account for your business, social selling is a way to turn your love for a product into a source of additional income. With the rise of social media and the ease of connecting with people from all over the world, social selling has never been easier. So, if you're looking for a way to supplement your income and have fun doing it, social selling might be the perfect opportunity for you.
Content Creators and Bloggers
If you're a content creator or blogger, social selling can be a great way to monetize your online presence and earn extra income. By partnering with a product-based company, you can share their products with your audience and earn commission on sales. By incorporating social selling into your content strategy, you can bring a new level of engagement to your followers and offer them products that align with your personal brand.
You can even host giveaways or product reviews to boost sales and create a more immersive experience for your audience. The key is to remain authentic and only share products that align with your values and align with your audience. By doing so, you can turn your passion for content creation into a successful business and supplement your income with social selling.
Average Person
Even if you're not a direct sales distributor or a content creator, you can still take advantage of social selling to save money on your own purchases and potentially earn some extra cash by sharing your links with friends and family.
If you're an avid user of social media and love to share your experiences with others, then social selling could be a great way for you to benefit from your network. Simply find a product-based company that you believe in and use their social selling program. When you make a purchase through your unique link, you'll receive a discount on your order. You can also share your link with friends and family, and if they make a purchase through your link, you'll earn a commission on their sale.
It's a win-win situation! You'll save money on your own purchases and have the potential to earn extra cash by sharing products you already love. Just remember, social selling is all about building relationships and providing value, so be sure to engage with your network in a way that feels authentic to you and choose products that you genuinely use and love to share.
What are some social selling examples?
Social selling can take many forms, here are a few examples:
Sharing the Scoop on Your Products: Don't be shy, show off your products! Share all the cool features and benefits to help people get excited about what you have to offer.
Building Friendships: When it comes to social selling, building relationships is key. Chat with people, respond to comments and questions, and share valuable content to get the conversation going.
Getting Influential: Partner up with influencers in your industry to give your reach a boost on social media. They can help spread the word about your products to their followers, and bring in some serious leads and sales.
Livin' it Up on Live Videos: Hosting live videos on social media is a great way to connect with your audience and show off your products. Answer questions, do a demo, and have a real-time chat to build a relationship with your peeps.
Showcasing Customer Love: Customer reviews are like social proof, and can be super helpful in social selling. Encourage your customers to leave you some love on your social media platforms and share those reviews with your followers. It'll help build trust and increase the chances of a sale.
In conclusion, social selling involves using social media platforms to connect with potential customers, build relationships, and sell products. By leveraging various tactics, such as sharing product information, building relationships, utilizing customer reviews, and more, you can be successful in social selling and reach a wider audience.
Social Selling Strategy
Social selling is a way of using social media to build relationships with potential customers and sell products. Here are some simple social selling strategy steps to help you get started:
Know your crowd: Figure out who you want to sell to and where they hang out on social media. This'll help you pick the right platforms and create content that speaks to them.
Establish your brand: Set up a professional profile on your chosen social media platforms and let people know who you are and what you do. Share cool and useful content that shows off your expertise.
Get sociable: Interact with your audience by replying to comments and messages, liking and sharing posts, and joining groups and conversations in your industry.
Bring value: Share stuff that your audience will find helpful, like blog posts, videos, and infographics. You want to be seen as a dependable expert in your field.
Make a sale or two: After you've built a relationship with potential customers, start promoting your products. Share info about what you got and be ready to answer any questions.
Keep in touch: After a sale, follow up with your customer and check in to see how they're doing. This'll help you maintain a long-term relationship and keep your customers happy.
By following these steps, you can build a successful social selling business and connect with more people, sell more products, and make some extra cash. It's fun, flexible, and a great way to pursue your passions.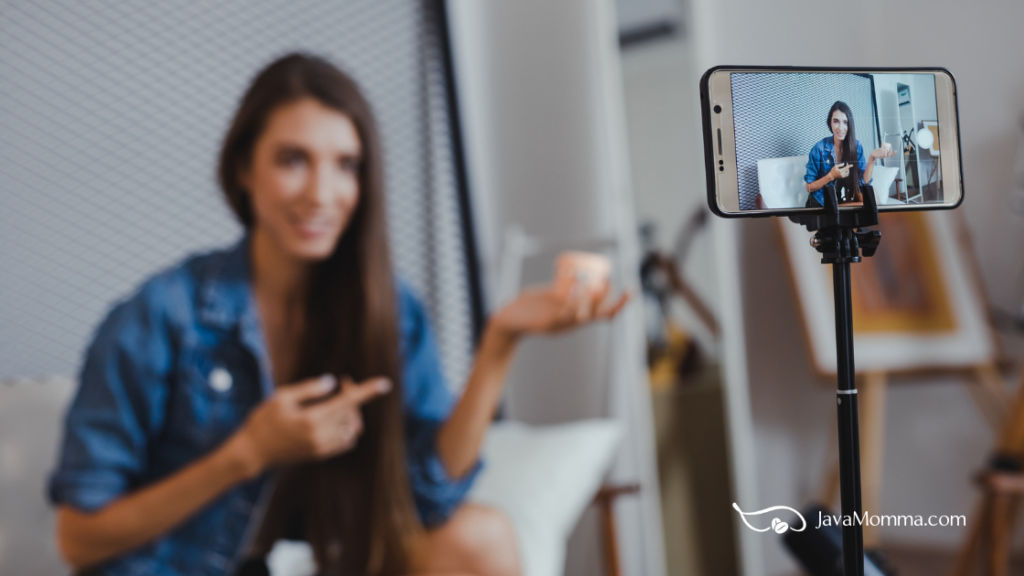 Tips for Social Selling (social selling 101):
If you're ready to take your direct sales game to the next level, social selling is the way to go. Here's what you need to know to make it work for you:
Choose the right platforms: Figure out where your target audience is hanging out online and start building your presence there. Instagram and TikTok might be a good fit if you're targeting a young crowd, for example.
Personalize your approach: Social selling is all about building relationships, so make sure to personalize your interactions with each potential customer. Acknowledge their individual needs and tailor your approach to best meet those needs.
Show off your brand: Make sure your social media profiles accurately reflect who you are and what you sell. Use eye-catching images and interesting content to get people interested.
Get social: Connect with your audience by responding to comments, answering questions, and sharing content that they'll find valuable. The more you interact, the more trust you'll build.
Be a valuable resource: Share tips, industry news, and product knowledge to show that you're an expert in your field. People will be more likely to follow and engage with you if they feel like they're getting something out of it.
Tap into the power of word of mouth: Share customer testimonials to show the impact your products have had on others. This can go a long way in building trust and making sales.
Keep track of your progress: Keep an eye on your engagement, reach, and conversions so you can see what's working and what's not. Make adjustments as needed to keep your social selling strategy on point.
Utilize social media tools: There are various tools available that can help you manage your social selling efforts more effectively. For example, social media management tools can help you schedule posts in advance, monitor your mentions and comments, and track your performance.
Utilize visual content: Visual content, such as images and videos, tend to perform well on social media. Make sure to include a mix of visual content in your social selling strategy. A good company will provide resources for you to use as well.
All in all, social selling is a great way to reach a wider audience and boost your sales. By following these tips, you'll be well on your way to becoming a social selling pro. Happy selling!
How Do You Choose a Company to Partner With?
When evaluating companies for social selling, there are a few key factors to consider to find the best fit for you.
Firstly, consider the company's products. Do they align with your values and interests? Are they high quality and in demand? You want to feel confident in the products you're promoting and selling to your network.
Secondly, take a look at the company's compensation plan. How much commission can you earn? What are the requirements for earning bonuses or promotions or staying active in the program? Understanding the compensation plan will help you determine if you can make a good income from your sales.
Thirdly, consider the support and training provided by the company. Are there resources available to help you succeed? Is there a strong community of independent distributors who can offer support and guidance?
Lastly, take a look at the company's reputation. Read reviews and check out the Better Business Bureau to ensure the company has a good track record. Evaluating these factors will help you find a social selling company that is the right fit for you and your goals.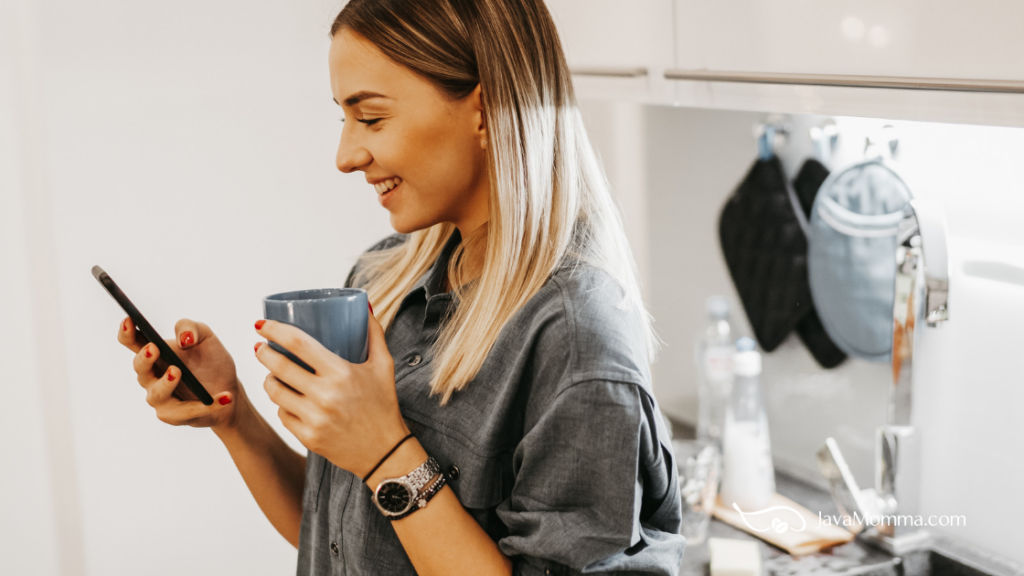 Join Java Momma and Start Your Journey as a Coffee and Tea Loving Social Seller Today!
If you are a coffee and tea lover, joining Java Momma as a social seller could be the perfect opportunity for you. Java Momma is a product-based company that offers a wide range of high-quality coffee and tea products. As a social seller, you can share your love for coffee and tea with others and introduce them to the amazing products offered by Java Momma.
By partnering with Java Momma, you can earn commission on sales, build a successful business, and provide a source of additional income for yourself. The flexible nature of social selling also means that you can work around your schedule and pursue your passion for coffee and tea. If you are looking for a new opportunity to supplement your income and share your love for coffee and tea with others, consider joining Java Momma as a social seller today.